One of the country's leading providers of medical billing services, LEVERnGEAR has the experience to provide you with multi-specialty medical billing services utilizing a management team. LEVERnGEAR can assure you the highest level of security and protection of PHI following all the health care regulations and utilizes the expertise to allow for the maximum reimbursement of your medical billing services in the most efficient manner. We can assure a long-term commitment from our expert support team and take the work and the worry out of your medical billing and collections problems. Performing as an extension of your office staff, LEVERnGEAR provides a flexible array of medical billing services to meet your specific needs.
Demographic Data Entry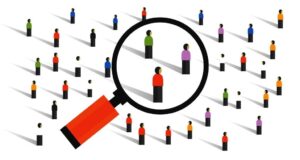 Healthcare providers understand the importance of patient demographic data, as single piece of information provided in the patient demographic sheet is essential in medical billing and coding and it directly affects the insurance claims payment. Error-free patient demographic entry is required for claims submission, as it provides accurate data that facilitates quick processing of the insurance claims by the insurance company.
We have well-trained medical billing professionals who can quickly and accurately file all the necessary data from the patient demographic sheet shared with us and send it to the payers, within the client's working hours.
Ability to work on scanned images as well as Electronically Submitted Demographic Sheets
Ability to accurate process insurance information (selecting appropriate insurance details)
Offshore Medical Billing specialist's access the information via the Server (or directly from Software Screen as the case may be) and enter information directly into the client software
Charge Entry
Payment Posting
A/R Follow
Reporting
Data/File Importing
Contact Us Today for FREE Consultations
You always would like to hear from you